Securus
360

MXDR
Eliminate the Cybersecurity Blind Spot
Building next generation capabilities for threat detection and response is not feasible for many organizations due to the expense involved and the lack of cybersecurity talent available today.
Securus360's MXDR services solve this challenge by delivering advanced detection and response capabilities as a service, thereby removing the complexity and cost of building an in-house, next generation security operations center.
Next Generation, Advanced Artificial Intelligence Combined with Human Cybersecurity Analysts Provides Deeper, More Efficient Threat Detection and Mitigation
Phases of Managed eXtended Detection & Response to Achieve High Speed Cyber Defense.
Securus360's MXDR offering helps you anticipate and hunt for cyber threats beyond passive security monitoring. We go beyond simply sending you validated alerts that have to pass a 21-point check list before reaching you; we can also deliver threat containment of identified threats and assist you with incident response. We follow distinct phases of threat management and provide an AI-driven MXDR service for each phase. Our MXDR platform manages and coordinates appropriate actions during each step of the threat's lifecycle helping our customers achieve true and measurable high-speed cyber defense.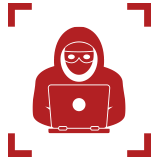 Threat Anticipation
From Security News to Protection within Hours
Our platform applies global threat intelligence to enhance your protection. Every day you read or hear about a new security threat that has claimed multiple victims. After an initial success, attackers typically repeat their attack against other targets across industries and geographies. A key part of the MXDR service from Securus360 is to gather data and intelligence on known threats and attacks worldwide. We then distill the information to identify which customers might be affected.
We then detail specific actions for each customer to protect their digital assets before such an attack can be launched. This tailored threat anticipation goes far beyond traditional passive threat intelligence feeds that are available. Instead of the days or weeks traditionally needed to move from news to protection, Securus360's service can make it happen within hours, sometimes minutes.
We continuously collect threat data from a variety of feeds, news, blogs, social media, and dark web resources in the platform's proprietary threat intelligence module. The data is analyzed in the context of each organization and vertical market to see how likely it is for such threats to materialize. If a threat is likely to occur, measures are put into place for detecting it quickly and responding to it immediately with appropriate response playbooks.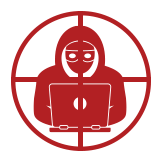 Threat Hunting
Don't wait for the bad guys to show up on the radar, hunt them.
We apply data science and machine learning models to network, user, and machine data to proactively hunt for unknown and hidden threats in your environment. Our platform uses data science models and machine learning algorithms to detect suspicious and irregular activities. A specialized hunting team then analyzes these outputs and queries the data further to detect deep threats that may have bypassed other security controls.

Security Monitoring
Detect known attacks and compliance violations at machine speed.
Utilizing our integrated SIEM, we apply real time rules to logs and security events to detect known attacks. A variety of SIEM technologies are available to organizations, but they can be hard to operationalize and maintain in-house. Our MXDR offering delivers the SIEM outcome for detecting known threats, policy, and compliance violations. We also leverage existing SIEM investments by our clients, integrating their logs to provide enhanced visibility to threats.
We collect your logs and security events for analysis on our big data SIEM platform. Instead of a static approach, we build and constantly fine tune the rules for detecting threats and instances of non-compliance. We then monitor the alerts on a 24x7 basis and notify you according to the severity of these alerts after they have been thoroughly vetted by our in-house cybersecurity analyst team.
We extend security monitoring to hybrid and pure cloud infrastructures. Connectors along with specific use cases enable detection of attacks to cloud consoles including Azure and AWS. 24/7 monitoring also enables protection of cloud infrastructure for all types of deployments including PaaS and SaaS. Deep connectors and specialized use cases enables detection of new age attacks on cloud apps. Comprehensive coverage is provided for AWS, Azure, Office 365 and its components including email, DLP, SharePoint, Intune, and Dynamics.

Incident Analysis
Not every alert is an incident and not every incident is an alert.
Triaging the alerts to focus on the most relevant threats and then investigating them to establish if there is a security incident is critical. The system converts alerts into more significant information such as the attack chain, blast radius, and potential impact to assets.
Not every alert needs an incident response plan to be activated. The alerts need to be investigated for who, what, when, and how to determine the extent of the impact. Our MXDR offering validates the threats with AI and human intelligence to provide the deepest incident analysis available on the market today.

Threat Containment
Activate orchestrated remediation in minutes to contain incidents.
Execution of rapid, coordinated activities for containment, eradication, and recovery. Threat Containment technologies have emerged for incident response, but they need organizations to build up a considerable knowledge base and hire the requisite skills to utilize them. As a practical alternative, our MXDR offering provides you threat containment as a service in a collaborative approach between your team and our specialized responders via our response orchestration technology platform.
We use our response containment platform, with its response work flows, case management, forensic tools and playbooks, for a variety of incidents. Our responders collaborate with your distributed teams to contain, mitigate, and recover from major incidents leveraging our platform and our knowledge base. Our teams also build and update response playbooks as new incidents emerge to ensure our clients have everything, they need to respond to a bona fide incidence of compromise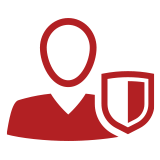 Incident Response
Get Back to Business Operations Fast.
When there is a breach of protected data (PCI, HIPAA, PII, etc.) or customer confidential data, our MXDR service assists in incident response. We provide services for forensics, evidence collection and retention, assessment of impact on compliance with regulatory requirements, and best practices for breach notifications.
Talk to the Securus360 Team
Your Corporate Cyber Protection Starts with Securus360. Request an Evaluation and Demo!