MXDR for Cloud Security
Eliminate the Cybersecurity Blind Spot
We tailor each specific managed cloud security service to the unique requirements of each particular client. The end result is an all-inclusive cloud monitoring solution that provides visibility to all cloud instances, connections, and assets.
This approach empowers our customers to anticipate threats that have not happened while eliminating any identified threats on the cloud infrastructure in real time.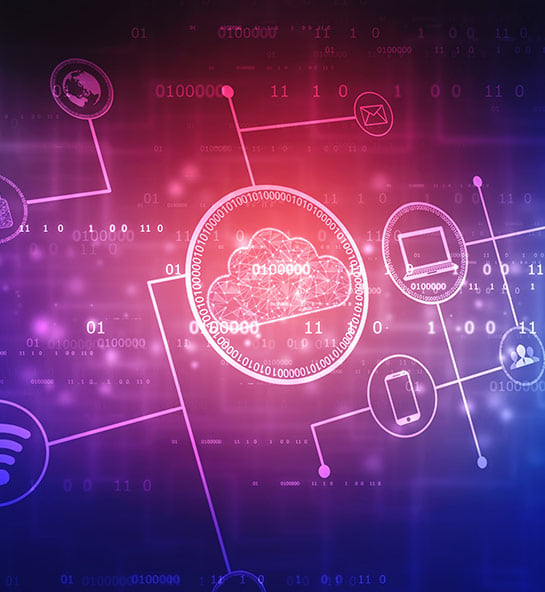 Our Managed Cloud Security Services include:
Comprehensive Monitoring & Analytics – We can continuously monitor and analyze complex networks incorporating hundreds of network locations.
Protect Against Insider and Outsider Threats – Gartner estimates 90% of cloud-based threats will be internal. We protect against all threats, inside and out.
Accelerated Detection, Response, and Remediation – Those companies on our platform often reduce their time to detection and remediation by over 85%.
Cost-Effective Protection – Utilizing our MXDR platform typically saves a company 70% to 80% as compared to the cost of building an equivalent team in-house.
Frequently Asked Questions:
Q - What is Managed eXtended Detection & Response (MXDR)?
A - Managed eXtended Detection & Response (MXDR) is a new, emerging genre of cybersecurity defense, MXDR provides a platform for outsourcing cybersecurity functions and services to protect your IT infrastructure and data. MXDR is a recommended alternative for identifying and responding to never-before-seen attacks and the most elusive cyber threats that are virtually undetectable by standard on-premise cybersecurity controls.
Q - What is MXDR for Cloud Security?
A - Securus360's MXDR for Cloud Security provides comprehensive monitoring & analytics, protection against insider and outsider threats, accelerated detection, response, and remediation, and cost-effective protection.
Q - Why Do I Need MXDR (Managed eXtended Detection & Response)?
A - Securus360 MXDR solution provides 24x7 monitoring of key business and IT areas, such as endpoints, servers, network infrastructure, cloud instances, and user behavior, all on one pane of glass. MXDR provides many more advantages beginning with enhanced security, precision, user support, and more. Read more here about the key advantages of Managed eXtended Detection & Response.
Q - What Are The Key Factors in Cloud Security?
A - The essentials of cloud security include the ability to identify in-scope security events within the cloud infrastructure, understand the current state of IT assets, and maintain a complete inventory of essential and non-essential assets. Achieving comprehensive cloud visibility requires deep and broad monitoring of historical security incidents and the state of current configurations.
Q - What Are The Types of Threats to a Cloud Platform?
A - The types of threats to a cloud platform include data breaches, negligence from human (improper setup of platform), insider threats, and
identity theft.
Q - What Cloud Service Do You Support?
A - The cloud services that Securus360 supports are AWS (Amazon Web Services), Azure & Office 365, and GCP (Google Cloud Platform).
Q - Are There Any Government Standards for Cloud Security?
A - Government standards for cloud security include SOC2, ISO 27001, and FIPS140-2 (Government accounts only, commercial certification
in progress).
Q - What Are the Differences Between MXDR for Cloud Security vs. EDR for Cloud Security?
A - Standalone EDR solutions lack engines to detect and respond to unknown threats, requiring users to combine them with endpoint protection platforms to prevent malware attacks and provide effective remediation capabilities. A standard EDR product requires cloud connectivity, which can suffer from delays in endpoint protection. Without a proper cloud infrastructure and connection, the solution will allow some dwell time that an attacker can use to compromise a device, encrypt files, exfiltrate sensitive information, and remove attack traces within a fraction of a second. Fortunately, Managed eXtended Detection & Response (MXDR) offerings can effectively alleviate resource limitations and operational inefficiencies that are inherent with EDR products. And MXDR will address those known and unknown threats that evade legacy EPP solutions and EDR products. MXDR services help organizations overcome resource and expertise limitations through the strategic use of technology and powerful analytic capabilities to neutralize threat actors. Read More
Q - Are There Any Industry Standards for Cloud Security?
A - EDR Cloud Agents work together to protect your Cloud infrastructure, offering DDoS Mitigation, API Security, Cloud Security/Encryption, Cloud Workload Protection, Container Security, Web App Protection, M365 and GSuite Security, and more.
Talk to the Securus360 Team
Your Corporate Cyber Protection Starts with Securus360. Request an Evaluation and Demo!