Schedule a Demo
Contact us to schedule a review of the platform
Talk to the Securus360 Team
Learn more about Managed eXtended Detection & Response (MXDR) services from Securus360
Without the right security tools in place, your school district's network may have dangerous blind spots! Learn more about Securus360's Artificial Intelligence (AI) cybersecurity solution that proactively hunts, detects and helps neutralize advanced threats before they can impact your business.
Your Securus360 Demo will include:
Review Your Current Cybersecurity Posture
Overview of Securus

360

MXDR
Outline of Integration With Your Network
Outcomes of Various Breach Types And Attempts
Do not allow your network to remain unprotected and vulnerable! Complete the form or call (949) 266-6900 to schedule a demo with the Securus360 team.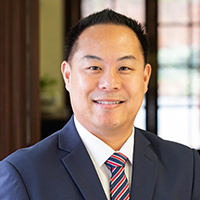 "Securus360 helped us to monitor [our network] and prevent future attacks."
-Dr. Stephen Choi, Chief Technology Officer for San Marino Unified School District
Please fill out the form and we will reach out to you to schedule your demo.