How We Do It
Eliminate the Cybersecurity Blind Spot
Securus
360
Platform
Traditional SIEM-based security monitoring cannot detect complex, targeted, or unknown attacks. It is unable to analyze a high volume of varied data. In short: it is unable to defend against next-generation cyberattacks.
In response, we have evolved beyond SIEM, and deliver a truly comprehensive MXDR service powered by next-generation AI combined with the industries top human intelligence in the form of over 1,000 cyber security analysts pre-qualifying alerts before they are seen by a Securus360 client.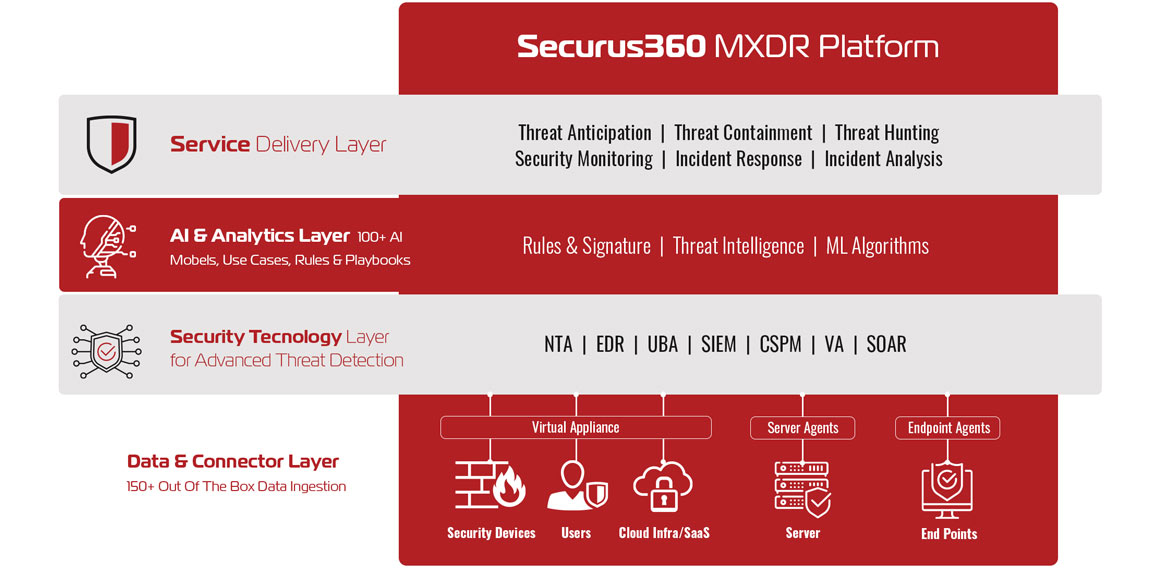 Securus360 utilizes a big data platform and uses next-generation algorithms to detect complex, targeted and unknown attacks. We can continuously analyze your organization's data to detect threats in near real-time. Once a threat is detected, our platform accelerates and fully orchestrates a fast, accurate, and effective response to remediate the threats in minutes, not days, weeks or months.
Talk to the Securus360 Team
Your Corporate Cyber Protection Starts with Securus360. Request an Evaluation and Demo!