School districts are now

the prime target

for cyberattacks.
But many districts aren't equipped to counter sophisticated, global threats.
Targeting K12 School Districts
Increasing attacks on K12 school districts mean student and staff
data is more vulnerable than ever. With mounting pressure from
school administrators and parents, protecting your school from any
breach is essential.
We believe students' identities and sensitive data should never be at risk.
It only takes one breach to wreak havoc on the lives of your students and staff.
Bad actors never sleep. The good news is: neither do we.
One person's click on a bad link shouldn't bring your school
to a grinding halt.
With Securus
360

, you gain peace of mind knowing you have someone in your corner, no matter what happens.
Cybersecurity is complex and constantly evolving.
It's not a matter of if a breach will occur but when.
Gain access to a robust catalog of services to support your school district.
MXDR Platform
Leverage machine learning backed by human insights to pinpoint and resolve any threat with our Managed eXtended Detection and Response platform.
Secure the entire school district with a 360-degree protective defense around your infrastructure.
Close gaps in your network with powerful threat detection across every component.
Deploy intuitive AI to continually monitor for known threats and identify new cyber attackers.
Sleep soundly knowing your district's network is being constantly scanned.
Endpoint Detection and Response
(EDR) Services
Detect, mitigate, and stop any threat before it wreaks havoc on your school district. Automated response services enable us to rapidly respond to any risk.
Deliver internal progress updates with a comprehensive monthly executive risk report. Analyze your quarterly vulnerability assessment and stay ahead of the changing threat landscape.
Let our team of trusted advisors take care of cybersecurity, so you can focus on bigger things.
At Securus

360

, we put the protection of student and staff
identity and data at the center of everything we do.
We equip K12 school districts with world-class cybersecurity services to protect and defend your network from any breach.
Products optimized for school districts: We're singularly
focused on cybersecurity for K12 schools, so we know the
specific threats targeting your district.
A razor-sharp focus on innovation: Our commitment to
continuous improvement means you'll be ready for any
evolving threat.
Purpose-built hybrid intelligence: We combine machine
learning and human insights to make sure nothing falls through the cracks.
Full transparency: Our straightforward processes and
communication ensure you've got strategic support every step of the way.
We understand how much pressure you're under to defend your
school district against constantly evolving threats.
We're proud to work with the country's top school districts.
Cyber Security
K12 Vulnerability
The cybersecurity landscape is only getting more complicated. And K12 schools are only getting more vulnerable. Don't let a security breach disrupt your school operations.
Let the experts at Securus360 protect your student and staff identities and sensitive data, so you can focus on quality education for your schools.
Testimonials
What our clients say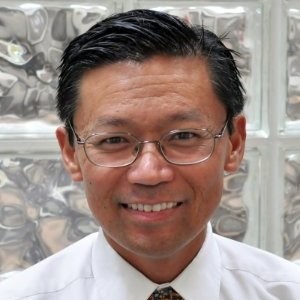 "We don't have the manpower and the large budgets that the private industry might have. Securus

360

has been a great partner, supporting our organization and my team by monitoring our entire network and critical endpoint devices for us 24/7."

– Gil Mara, Chief Ed Tech & Information Services Officer / Torrance USD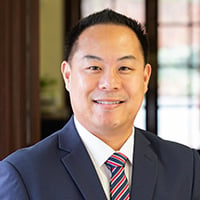 "Like many school districts, we have limited resources, and we were struggling to keep up with best practices around cybersecurity. We chose Securus

360

because they offer a complete solution: They monitor and protect our entire infrastructure, including cloud applications and network devices."

– Dr. Stephen Choi (CTO) / San Marino USD

CoSN - The Consortium for School Networking
CoSN is the premier membership organization designed to meet the needs of K-12 education technology leaders.
CoSN's resources support the entire IT team in a school system/district.
The Latest Resources and Research